St. Thomas Traveler's Guide
The Gateway to the Virgin Islands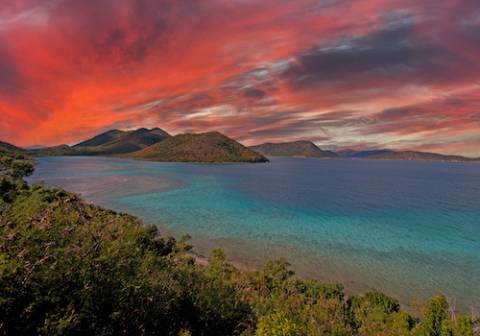 Welcome to St. Thomas, a true paradise in the heart of the Caribbean. With its crystal-clear waters, white sand beaches, and lush greenery, this island is the perfect destination for those seeking relaxation and adventure. The streets of Charlotte Amalie, the island's bustling capital, remain steeped in history, their cobblestone alleyways alive with the clatter of commerce and the hum of local chatter. Here, luxury yachts float alongside weather-beaten fishing boats, an embodiment of St. Thomas's knack for bridging worlds, and its ability to blend the opulence of the tourist trade with the salt-of-the-earth authenticity of its residents. Whether you're interested in exploring historic landmarks, indulging in local cuisine, or simply soaking up the sun, St. Thomas has something for everyone.
You don't have to take our word for it. Book your vacation and come experience it for yourself! 
Explore
Immerse yourself in the rich history of St. Thomas by visiting our historic sites and museums. Explore the time-honored Fort Christian, a Danish-built fort, which now serves as a museum showcasing the island's rich past. Wander through the cobblestone streets of the old-world Charlotte Amalie, where colonial-era buildings whisper stories of the island's significant past. Don't miss the Pirates Treasure Museum, where you can step back into the era of pirates and maritime lore.
Taste
St. Thomas is a culinary delight, offering a diverse mix of restaurants and bars, with something to satisfy every palate. For an unforgettable dining experience, visit Sunset Grille, renowned for its mouthwatering seafood and exceptional sea views. Oceana Restaurant & Bistro offers upscale dining in a historic waterfront setting, while Sun & Sea Bar & Grill serves up local fare in a colorful and friendly atmosphere. After dinner, head over to the famous Duffy's Love Shack for tropical cocktails, or enjoy some local brews at Taphus Beer House.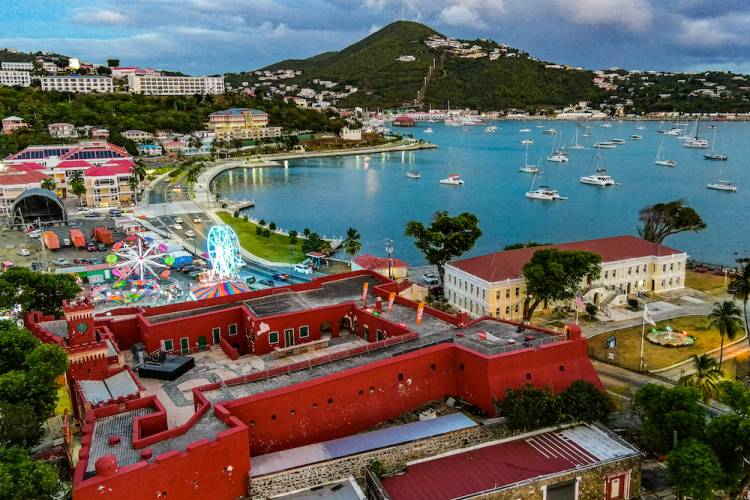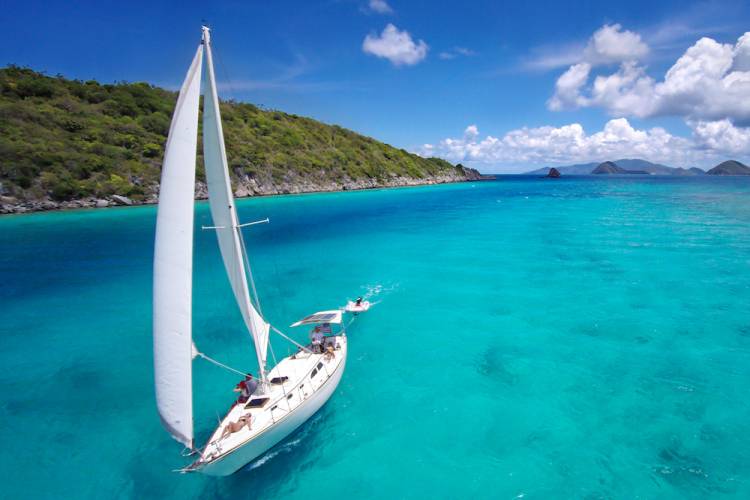 Discover
Dive into the beauty of St. Thomas with a variety of beach and water experiences. Unwind on the pristine sands of Magens Bay, rated one of the world's most beautiful beaches, or visit Coki Beach for some of the island's best snorkeling. Set sail on a boating tour for a chance to see the island from a different perspective, or dive beneath the waves on a guided snorkeling tour to discover the vibrant marine life of the Caribbean Sea. When you book your charter with Seas The Day you won't have to choose, as they offer sailing and snorkeling combo tours!
Experience 
Adventure awaits in St. Thomas! Feel the thrill of soaring above the treetops on a zip-lining tour at Tree Limin' Extreme. For a more serene experience, paddle through the tranquil waters of the mangrove lagoons with a kayaking tour from Virgin Islands Ecotours, where you can witness the island's diverse ecosystem up close. Or, take to the skies with a parasailing excursion for breathtaking views of the island and the surrounding sea. No matter your preference, St. Thomas offers an abundance of activities to create unforgettable memories.

Your St. Thomas Paradise