Nestled amidst the vibrant Caribbean scenery, our resort offers a plethora of resort amenities that will make your vacation an unforgettable experience. Immerse yourself in luxury as you take a dip in one of our three mesmerizing ocean-view pools, indulge your taste buds at our two exceptional restaurants, and embark on thrilling adventures with our on-site charter company. Explore our gift shop, brimming with convenient items like snacks, drinks, and souvenirs, or venture into the surrounding nature trails for a rejuvenating hike. And don't forget to unwind on our private beach, where the pristine sands and crystal-clear waters await you. Get ready to create lifelong memories at Point Pleasant Resort - your perfect paradise awaits!
Nature Trails and Private Beach
Explore the nature trails at Point Pleasant Resort and discover the unmatched beauty of St. Thomas. As you wander through the lush greenery and follow the winding paths, you'll be captivated by the tranquil environment. The trails lead you throughout our 15-acre property.
For a secluded escape, follow the path to our pristine private beach where you can unwind and enjoy the peacefulness of Water Bay. Take in the stunning views, feel the soft sand between your toes, and listen to the soothing sounds of the waves.
For a stroll with a view, you can meander along the trail to one of our beautiful lookouts where you'll find spacious covered areas for you to rest and bask in the beautiful surroundings. No matter which trail you follow,  a hike through the property offers a perfect opportunity to connect with nature and find your own peaceful sanctuary.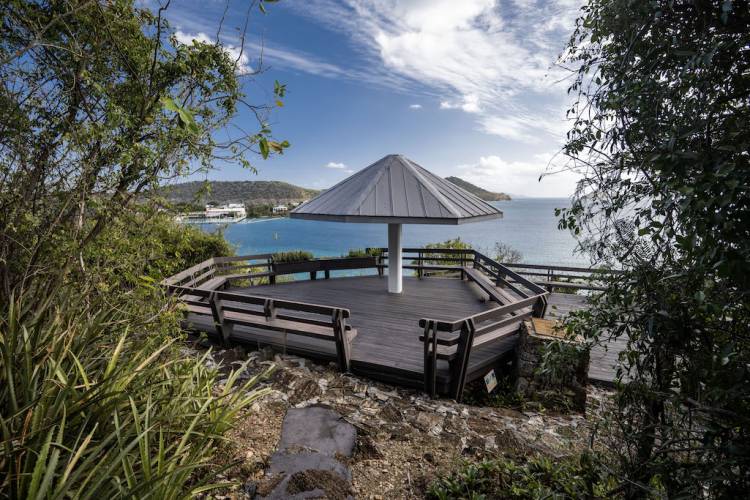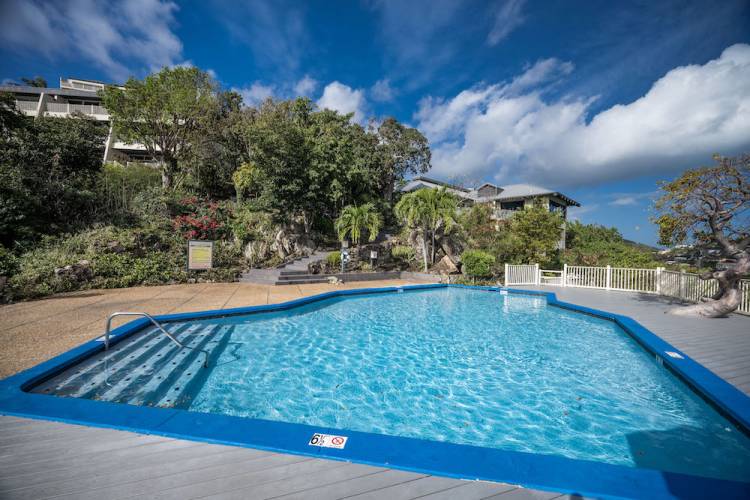 Private Pools and Water Adventures
Dive into a world of fun at Point Pleasant, with our three oceanview pools and the lively Mermaid's Den. Whether you're looking for relaxation or exhilaration, our pools offer a refreshing escape surrounded by breathtaking views of the Caribbean. But the fun doesn't stop there. At the Mermaid's Den, you can unleash your adventurous side by renting watersports equipment like paddleboards and kayaks, allowing you to explore the crystal-clear waters at your own pace. For those looking to stay active, join our invigorating water aerobics classes, where you can combine fitness and fun. Whether you're lounging poolside or embracing the thrill of water activities, Point Pleasant Resort has you covered!
The Mermaid's Den Offers exciting activities for all to enjoy including: 
Water aerobics twice a week at the lower pool
Stand Up Paddleboard lessons once a month
Guided kayak tours once a month
Browse Our Vacation Rentals