Welcome to Point Pleasant Resort: Your Extraordinary Vacation Destination in St. Thomas, U.S. Virgin Islands
Experience an exceptional vacation at Point Pleasant Resort, a remarkable destination nestled on the eastern end of St. Thomas in the U.S. Virgin Islands. Treat yourself to breathtaking panoramic views of the Caribbean Sea, lush tropical landscapes, and unrivaled service when you book direct with us for your next vacation.
Our unwavering commitment to exceptional hospitality aims to exceed our guest's expectations at every turn. We understand true hospitality is more than just fulfilling basic needs; it's about creating lasting memories and genuine connections. Our team of dedicated professionals is trained to anticipate and fulfill the unique desires of each guest, delivering personalized experiences that leave a lasting impression.
Driven by a passion for excellence, we're constantly striving to elevate our services and offerings. Whether through innovative amenities, thoughtfully curated experiences, or meticulous attention to detail, we continuously seek to set new standards in the realm of Caribbean hospitality.
Unparalleled Comfort and Luxury: Spacious Villas and Suites
Indulge in our spacious villas and suites, meticulously designed to provide both comfort and luxury. Each accommodation features private balconies and fully equipped kitchens, ensuring a seamless blend of convenience and relaxation during your stay.
Delightful Dining with a View
Discover a delightful culinary experience at Point Pleasant Resort with our two on-site restaurants. Excite your taste buds with the bright flavors of Caribbean when you enjoy fine dining at Ocean 180, or casual coastal fare at Sun and Sea Bar & Grill.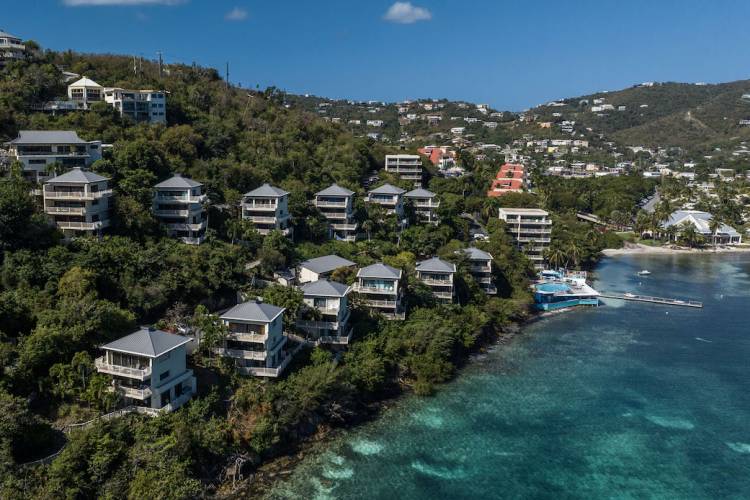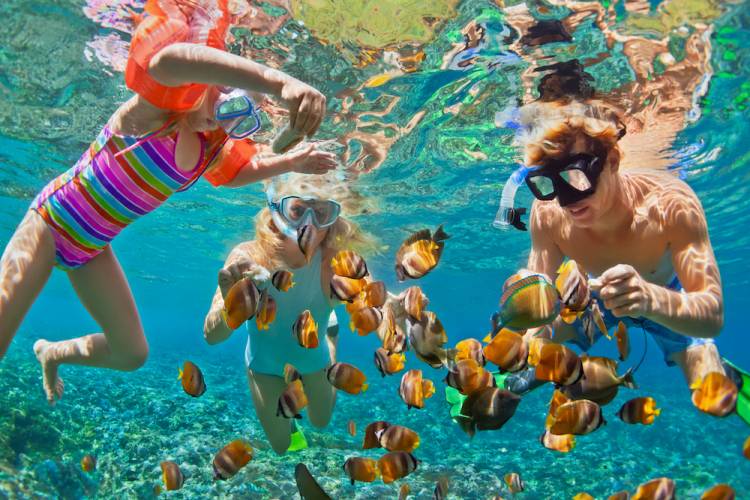 Unwind and Explore: Activities and Recreation
Take advantage of the plethora of activities offered at our resort. Wander through nature trails, bask in the warmth of the Caribbean sun by our three ocean-view pools, or at our private beach. You can even try some exciting watersports like snorkeling, kayaking, paddleboarding, and sport fishing available right from our dock!
Convenience and Care: Resort Services
At Point Pleasant Resort, we prioritize your convenience and peace of mind. Benefit from our services including grocery delivery, on-site shuttle service, a well-stocked lobby shop, and the assurance of round-the-clock security and maintenance staff, dedicated to promptly meeting your needs.
Unforgettable Celebrations and Gatherings
In addition to being an ideal vacation spot for couples and families, Point Pleasant Resort also offers picturesque outdoor venues and indoor facilities for weddings, special events, and corporate retreats. Host your next celebration or gathering with us and discover all we have to offer!
Exploring the Riches of St. Thomas
While staying at Point Pleasant Resort, venture out to explore the attractions near us. Visit the renowned beaches of Magens Bay, Coki Beach, and Lindquist Beach (Smith Bay). Discover the historic charm of Charlotte Amalie, visit Blackbeard's Castle, explore the USVI National Park on St. John Island, or immerse yourself in the wonders of Coral World Ocean Park. These attractions allow you to delve into the rich history, vibrant culture, and natural splendor of the Virgin Islands.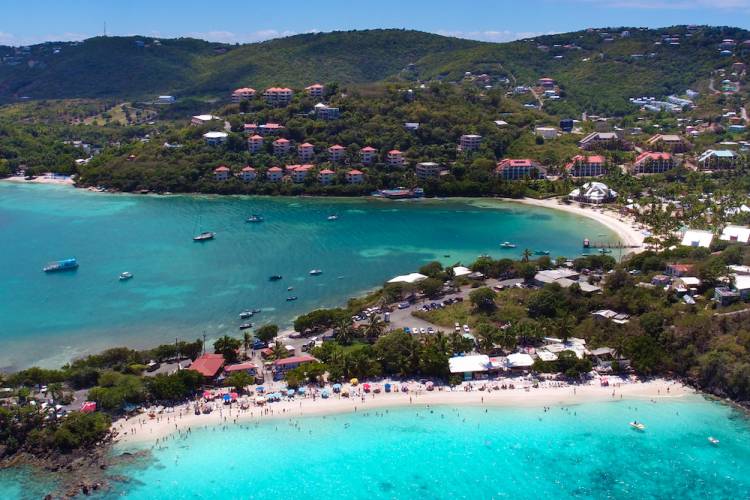 Your St. Thomas Escape Awaits
Whether you seek a romantic getaway, a memorable family vacation, or a rejuvenating retreat, Point Pleasant Resort promises an unforgettable experience. Discover the captivating blend of natural beauty, unmatched comfort, and warm Caribbean hospitality that will leave a lasting impression on your heart and soul. Book direct with us today, and come experience all the island life has to offer!
Browse All Vacation Rentals